Trending Searches
Recent Searches
Add Video To
Cancel
Allardyce wants Walcott at Everton, but will Wenger let him leave? |
61 |
Allardyce wants Walcott at Everton, but will Wenger let him leave?
00:40 | Omnisport
Bordeaux made us work hard for win - Emery
0:39 | Omnisport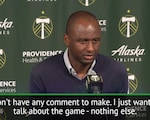 I don't want to talk about Arsenal - NYC manager Vieira
0:24 | Omnisport
Sarri delighted to beat 'power' that is Juventus
0:39 | Omnisport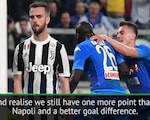 Napoli defeat a boring game - Allegri
0:33 | Omnisport
Corporate Site l Privacy l Terms l Help
© Vuclip, Inc. 2008-16. All rights reserved.